Hi Doogle,
What you have there is a Varispeed Board from Bob's Models.
Commonly known as 'Bob's Board'. Still have one in the cellar somewhere.
Took it out of the Sea Scout my Dad built in the early 60s.
ARL is not quite right🤔
The Red and Green wires, going to a Tamiya connector, go to battery + and - respectively.
(Don't forget the switch and fuse!👍)
The motor wires are connected to the two copper wipers driven by the servo.
Attached vid (link) shows how to assemble and wire up the board.
As ARL says they are very inefficient as battery power is dumped into the resistive track at slow speeds. Which heats up the tracks.
Max current is 8Amps if I remember rightly.
Maybe Colin would take it off your hands, for a Bob😉, to add to his vintage RC display?
Cheers, Doug 😎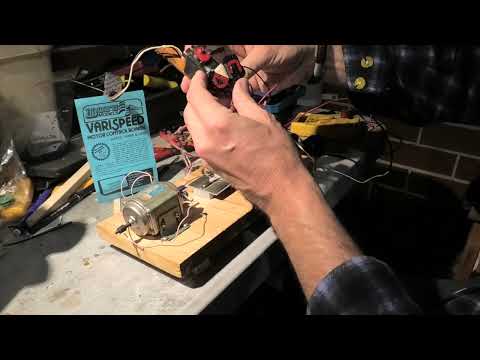 ▲
⟩⟩
dave976
Colin H
RodC
Doogle