In our area a fella brought in a 30'Tancook Whaler and placed in his backyard. Robert said it was build in Vancouver, B.C. where the former owner lived aboard.
Rob, bought it though, here in Hamilton, Ontario. Hamilton is on Lake Ontario which is a pretty long sail from Vancouver.
He invited me to climb a step ladder and see it up on deck. Here are some photos.
He said, there are a few hull planks that need replacing, then scrapping the lower hull to apply some caulking felt and applying anti fouling paint.
Further research about the vessel turned-up this YouTube video.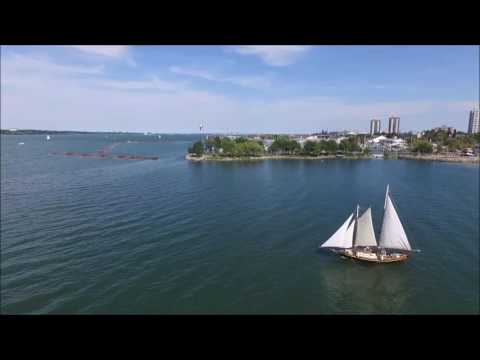 ▲
⟩⟩
hermank
Colin H
Nickthesteam
pressonreguardless
Wolle
dave976
Doogle
RodC
chugalone100