📝 Grand Banks Dory 16" Scale 1"
25 days ago
by
🇺🇸 chugalone100
(
Chief Petty Officer 1st Class)
Flag
This model is a Laughing Whale kit I found on EBay. I made it for the wife because she want it to have a "Coastal motif" in our entertainment room.
Again I really hope is to your liking.
In these pictures you can see the sewing machine I bought so I could sew my own sails.
▲
⟩⟩
RodC
jbkiwi
Scratchbuilder
BarryS
cdnfurball
RNinMunich
Ronald
GaryLC
Colin H
hermank
📝 Nauticurso "Artur" Brazilian Fishing Boat Scale 1/32
Flag
Here we go again guys.
This is another model that Model Expo commissioned me to build because is a new model that they are selling and they need one for their model display showcase.
The name of this kit is "Artur".
Artur is the most popular fishing vessel among Brazilian fishermen. Many are still active in Brazilian waters today.
Researching this vessel I found out that many other nations like Russia, Norway, and Switzerland also used it. This type of vessel was also used in WWII to fight against Hitler by carrying ammo for the French.
This kit has gone through many upgrades by Nauticurso (Brazilian model maker). The kit I built is their first version, so after researching I decided to replace or created many parts of my own.
It comes with the running hardware needed for full radio control operation. Instructions Model Shipways Inc. carefully translates manual into English containing many photos showing step-by-step assembly.
All pieces are laser cut Amazonian wood.
Length 25"
Scale 1:32
Guaranteed to bring lots of fun and challenging moments for newbies and experts.
Maybe you guys know more about this ship than me. If you have any information about this vessel, please share it, I will be very glad to hear it.
This is an old photo of the real ship; notice how it carries the lifeboats in the Pilots cabin deck.
I hope you guys like this model. It took me 6 months to finish it.
▲
⟩⟩
Double Rum
jbkiwi
BarryS
hermank
Colin H
Scratchbuilder
GaryLC
RNinMunich
River Rat
📝 Artur fishing boat
28 days ago
by
🇺🇸 chugalone100
(
Chief Petty Officer 1st Class)
Flag
I know a few guys have notice the weird name Artur without an "H".
I did notice that when I built the model, but that is the name that Nauticurso want it to use, I guess in case someone wants to complaint because this same model has being distributed by other manufacturers.
Here is their official website with a picture of their model.
I agree with the rest of the guys in this forum but like I said, they want to name this ship without the "H". 🙄
▲
⟩⟩
RodC
hermank
Scratchbuilder
Colin H
📝 Friendship Sloop 1:12 scale
Flag
This my version of the Friendship sloop, also known as a Muscongus Bay sloop or lobster sloop, is a gaff-rigged working boat design that originated in Friendship, Maine around 1880 and has survived as a traditional-style sailboat.
This build is from an old Laughing Whale model and was given to me by the son of a great model builder that has passed away.
I know that this kit is r/c friendly but I did it as a static model.
Everything from the rub rails up is entirely scratch built. The Eagle figure head was hand sculpted.
Again I hope the model is to you guys' liking.
▲
⟩⟩
Ronald
RodC
jbkiwi
pressonreguardless
cenbeth
DuncanP
RNinMunich
luckyduck
hermank
philcaretaker
Newby7
cdnfurball
TonyAsh
Peejay
Colin H
River Rat
GaryLC
Scratchbuilder
📝 Coronation Preparations
1 month ago
by
🇬🇧 philcaretaker
(
Captain)
Flag
Making ready ! - getting in the spirit of celebration for the :-
" King Charles III - Coronation - 6th May 2023 "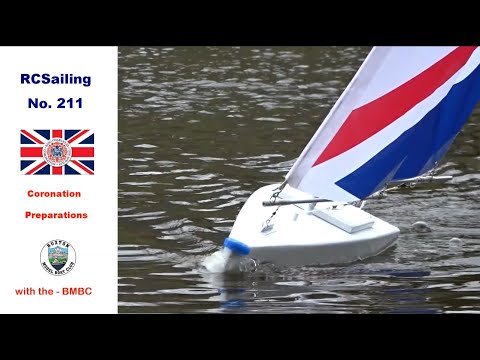 ▲
⟩⟩
RodC
hermank
Brightwork
GaryLC
luckyduck
PeterJ
Graham93
dave976
Colin H
📝 Galilee Boat
Flag
This is me showing the boat at a Kingdom Hall. My goal with this model is donate it to a Bible Museum.
▲
⟩⟩
Doogle
hermank
Colin H
Scratchbuilder
📝 Galilee Boat
Flag
I also used the blue prints on the book by Shelley Wachsmann, "The Sea of Galilee Boat- An Extraordinary 2000 Year Old Discovery". This book also is a good source for creating many details added to the kit.
▲
⟩⟩
RodC
hermank
BarryS
Colin H
TonyAsh
Scratchbuilder
RNinMunich
dave976
📝 Galilee Boat
Flag
With all the members permission I would like to share my Galilee Boat project.
Here is a brif story of how I got my hands on the model.
I have to mentioned where I got this kit from because is always good the real story behind the kit.
The place is "SE Miller Guitars".
▲
⟩⟩
hermank
RogerA1
Colin H
Scratchbuilder
📝 Was asked what a Balloon Duster is
1 month ago
by
🇨🇦 GARTH
(
Lieutenant Commander)
Flag
Here is a photo of these Balloon Duster at a model boat show at Hamilton's Steam Museum The object is to pop the balloon on models last one is winner !
📝 WWI Sub Chaser
Flag
Many of you guys know that this is an old model that has been in the market for a long time and reproduced by many model companies like Dummas 1259 SC-1, ITC Model class craft 1:74 (plastic), Ringo Toy Corporation NC. C-5820200 1:74, Glenco model 1:74 (plastic) and a few others.
I don't know if I have mentioned this before but I receive many request to build models for a local well know model company that is Model Expo owned by Marc Mosko, also owner of Model Shipways, Model Trailways, Model Airways and Guns of History.
This Subchaser is R/C but I never added all of the radios and servos since it was going to be shown on the Model Expo showcase.
So here is what I build with many scratch build items.
I hope you guys like it.
▲
⟩⟩
Rookysailor
RodC
pressonreguardless
hermank
BarryS
dave976
algon
GaryLC
RNinMunich
Scratchbuilder
📝 Edina Model Yacht Club 2023 events poster
1 month ago
by
🇺🇸 DWBrinkman
(
Lieutenant)
Flag
▲
⟩⟩
Colin H
chugalone100
Westwind
Brightwork
RogerA1
hermank
📝 FOR SALE Veron Vosper Target Towing Launch 28"
5 years ago
by
🇬🇧 VosperLaunch
(
Recruit)
Flag
I built this about 40 years ago, quite a rarity now I believe. Has not been in the water for about 30 years. I plan on bringing it up to date with speed controller and lipos as it used to use large heavy batteries and manual speed controller powered by servo. 👍
▲
⟩⟩
roycv
dave976
River Rat
hermank
Lauriem
BOATSHED
RNinMunich
doghouse
reilly4
Ianh
Donnieboy
📝 Castle Rock
Flag
I think I showed you guys our old boat before retirement. She was a beauty and luckily I was able to sell her to a new steward who keeps her in tip top shape as he got her. Hope not to may photos, but she is a lot to see. Enjoy..... great memories and travels. Miss her.
▲
⟩⟩
KenThompson
dave976
Mike Stoney
chugalone100
RodC
jbkiwi
flaxbybuck
ChrisG
stevedownunder
johnf
Fritz139
pressonreguardless
Ronald
River Rat
Westwind
xtramaths
roycv
Scratchbuilder
GaryLC
hermank
Newby7
Peejay
BarryS
cdnfurball
Donnieboy
RNinMunich
Colin H
📝 My Harbour
Flag
3 of 3 videos of my harbour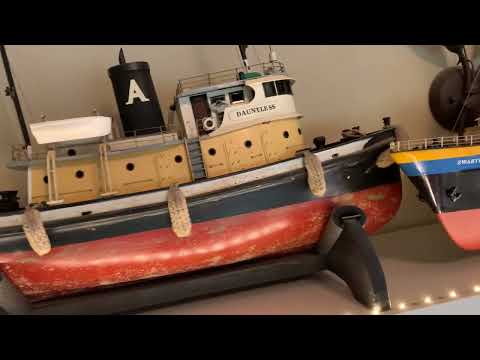 ▲
⟩⟩
Ronald
hermank
Mike Stoney
pressonreguardless
cdnfurball
philcaretaker
Colin H
River Rat
stevedownunder
evopg
RNinMunich